Apron with Michelin and the Michelin Man
100% cotton, with a tie and a metal buckle to adjust the length. The apron is embellished with a logo on the chest and does not have pockets.
The apron has been specially treated to give it an aged look.
Dimensions: Length 90 cm – Width 76 cm.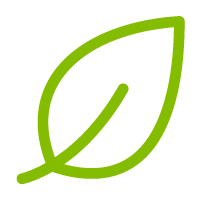 This item is part of Michelin's eco-friendly range.

80-100% recycled

80-100% biodégradable